Do you have trouble getting to sleep at night?  Always blaming it on your partner's snoring and restlessness? That second glass of wine you indulged in? Hormones?  Well surprisingly enough, your room's layout and design may be to blame.
Let's showcase this classy and serene master bedroom via Houzz…
There are several changes you can make to help achieve a blissful night's sleep.  One tip is to add custom roman shades for your windows.  Shades can be raised and lowered for privacy and create a comforting and soothing environment at night.
You can also achieve that master serenity look by placing your bed's headboard on the opposite wall from where you walk in. Nashville designer Kippie Leland suggests you avoid  having the side of the bed create a visual barrier when you're walking into the room (although it might be inevitable in some spaces).  This arrangement will create a more open, serene feeling in the room.
To further help you 'get this look', we carry some gorgeous fabric choices for you in our shop. The roman shades and pillows in this photo can easily be replicated with the following LacefieldDesign textiles.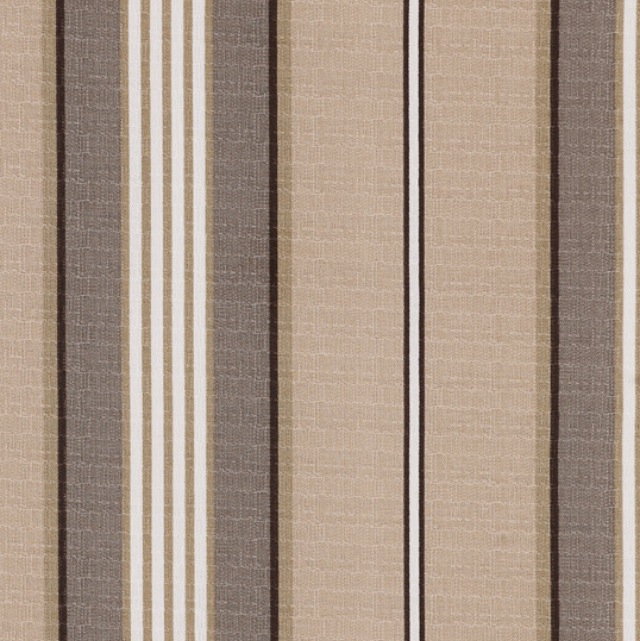 First for the simple and classic striped Romans. we have Lacefield's Atlas Stripe in Sand.  Stripes are all always a safe bet and very versatile when mixing and matching fabrics.
And for the pillows, we'd suggest pairing Lacefield Designs Monoco – Cobalt ….with their Eva – Sangria, both in a soft cotton blend, for an almost identical blue and red designer look.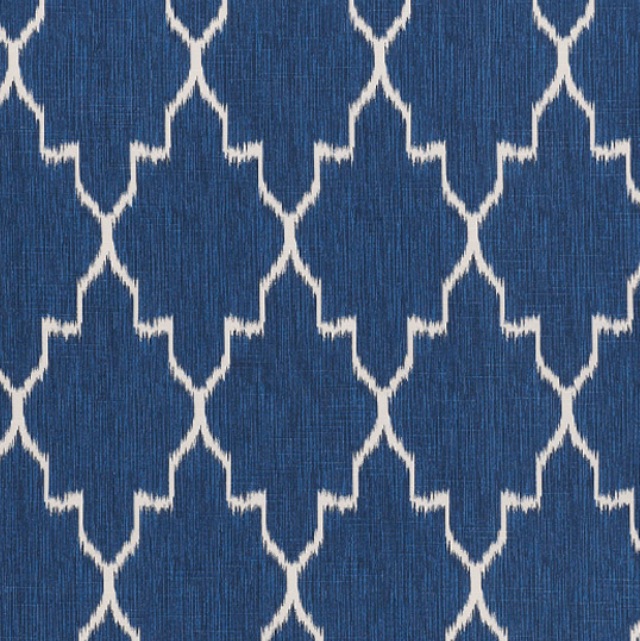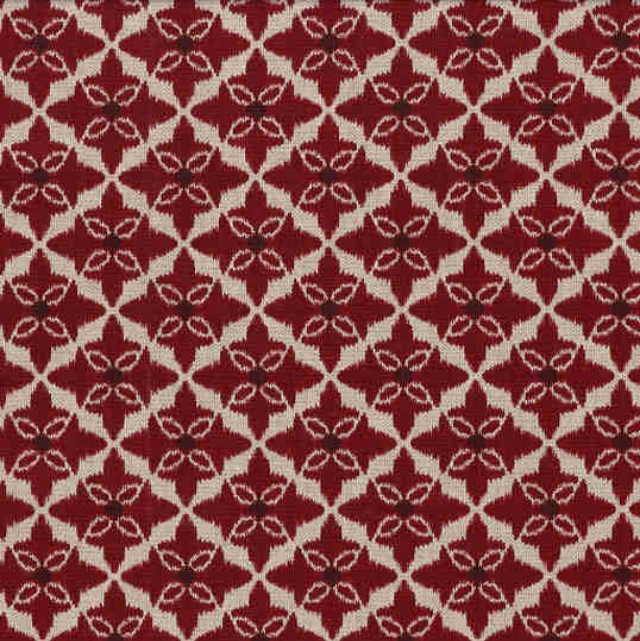 We searched high and low for that beautiful rattan orb pendant and found several similar styles on eBay for under $100.  Or, if you find yourself needing a cooler sleeping environment, Home Depot has several stylish rattan ceiling fans.
And finally to help create balance, another key element in creating a serene bedroom, we found some similar twisted lamp bases at your local Target around $30.00.  So there you have it, now it's time to get some shut eye.  Sweet dreams!