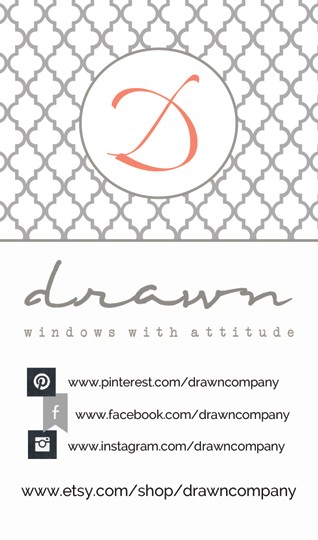 And we're super excited to announce that someone is us!!
It's been awhile in the making and, at long last, we are finally ready to reveal our new branding. Change is good, right?  And scary, of course.  What if things don't work out as planned?  What if we regret our decisions?  What if we can't go back?  All these are hard questions we had to sit down and answer.  And, truth be told, some we didn't have the answer to.  But we knew deep down in our hearts, we had to embrace this new direction our business was taking us.  We couldn't try and hang onto the old, in fear of the new.
Our new business name is Drawn, where we will continue to beautify your windows with stunning roman shades and drapery panels.  Our main goal being… to ensure you swoon every time your panels or shades are drawn.