To us, finding the perfect fabric for a shade or panels is as valuable as stumbling upon a good Target clearance sale or spotting that one-of-a-kind HomeGoods designer knock-off.  Once you see it, you scramble to get it in your cart as you know it's the perfect choice.
So how do you choose a great fabric?  What are  best places to buy good, quality textiles? There's so much to consider: color, pattern, weight and of course the price per yard. Today we'll talk about what's important to take into account when making your fabric selections.
Our first tip is to select a home decor fabric (54+ inches wide).  These fabrics are good, quality choices for window treatments and accessories. A drapery weight fabric (versus a lighter weight quilting fabric) will also help your shade or panel look, lay and function the best.
Tip #2:  When selecting fabric, consider content, color way, pattern repeat and of course price. Cotton and linen textiles are our favorites as the fabric weight is ideal and there are so many styles and colors to choose from. We love P Kaufmann,  Loom Decor and the Robert Allen textiles, especially the Robert Allen Linen Slub. which provides great texture in 17 color ways. Another "go-to" linen are gorgeous Palazzos found in our Esty shop  (shown below) available in 43 beautiful solid colors.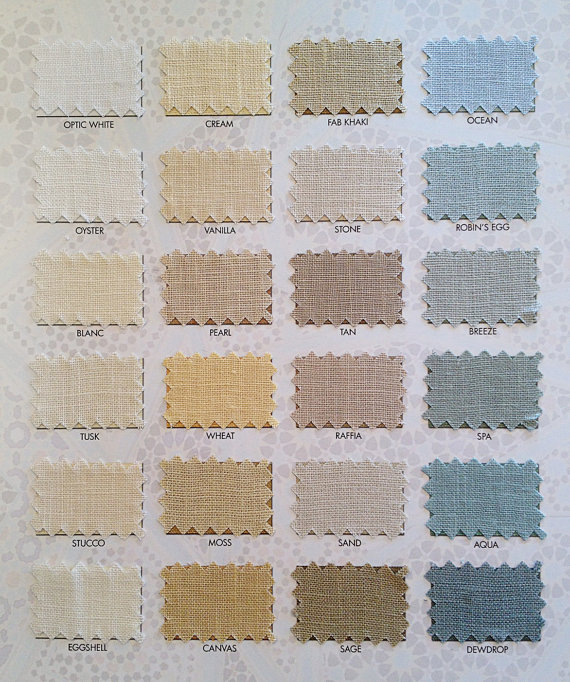 Popular geometrics and abstract fabric patterns are eclectic and edgy, and many of the new modern floral prints can provide a gorgeous "pop of color". Just be sure to select patterns with care to ensure you room will flow well . To match patterns like a pro check out these sites: The Handmade Home Studio McGee, and Claire Brody Designs.
Another tip is to check the fabric's repeat.  The repeat of a fabric is distance (number of inches) is takes before the pattern starts and ends, then starts again.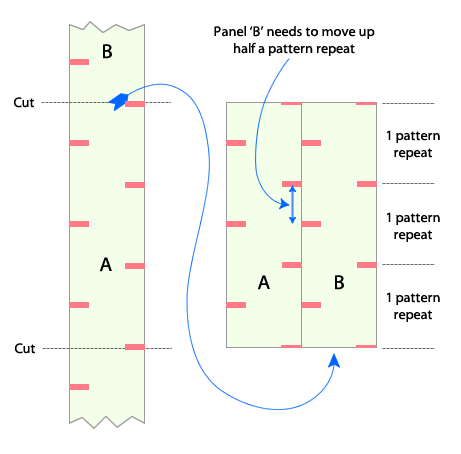 This Robert Allen floral has a 53 inch horizontal repeat and a 28 vertical repeat.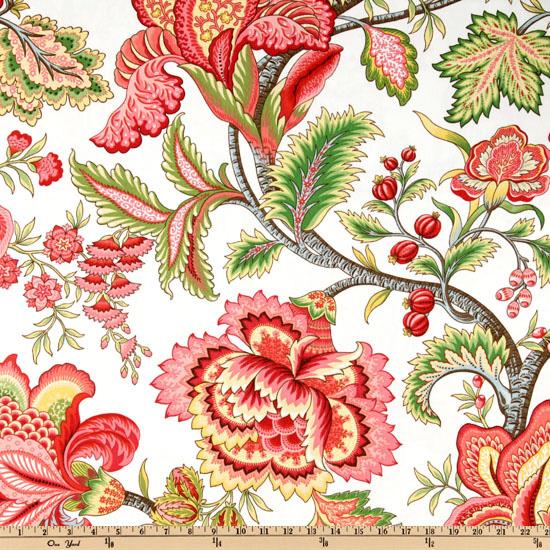 You may fall in love with a certain fabric yet forget that in some cases, the larger the repeat the more fabric you'll need.  Especially when there will be multiple shades in a room as patterns need to be  centered to provide a consistent look on all shades.  So more yardage is necessary.
Thanks to the internet, there are tons of sites to find great designer fabric today. And at a very reasonable cost! No more wandering down aisles of your local store (as much fun as that can be). Fabric websites let you search by color, pattern and style all in the comfort of your own home. Here are some of our favorite sites and why we like them.
The internet has also made is easier to hunt for high-end, designer fabric remnants. Just a couple of yards can create a stunning roman shade for a small powder bath or bedroom window ( 48 w by 60 L or less). We recently came across this chic Brunschwig & Fils at Designer Divas at over 55% off!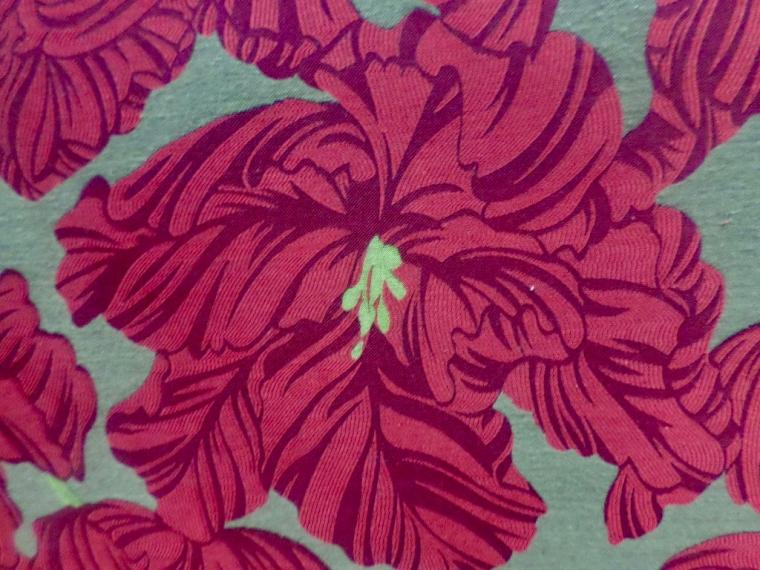 When ordering fabrics online, especially seconds, it is important to remember you'll get a "cut yardage" and not something direct from the manufacturer. While the price may be attractive, there are risks. The pattern may be printed crooked which may or may not be able to be corrected with stretching. Or the colors could be a little off as seen in this cute floral.
We've seen a "solid white linen"  have a yellow or gray cast, yet described as pure white in the fabric store. These imperfections and flaws are often not noticeable, but can be an issue during  fabrication and affect the appearance of your window treatment once it is hung in the room. Drawn Company can obtain many fabrics directly from the manufacturer so if this is a concern, please contract us directly for advice, swatches and pricing.
It can be hard to wait, but we recommend ordering a fabric swatch to see if the fabric and colors in your room work together and provide a nice balance. Color ways and dye lots vary.  Even how your fabric appears on your computer screen can be different than seeing it in person  An easy way to determine if a fabric will flow well in your room or home, is to hang a small piece up on your window and leave it there for a few days. Notice how the fabric looks in the light at various times of the day to ensure you will be happy with it later
Remember… window treatments are an investment. Like your diamond stud earrings or a pair of Frye boots, they are classic and timeless. Taking time to select the right fabric will ensure you enjoy them for years to come.